---
Fukushima JET Programme Support System
Prefectural Advisors
The Prefectural Advisor system is an integral part of the JET Programme. The PA is able to lend an understanding ear to participants when he or she is in need of one, and may be able to help the JET find a solution to problems that might arise while he or she is in Japan. Prefectural Advisors receive basic training in problem solving techniques, and are bound by strict codes of ethics and confidentiality. You can feel free to chat with the PAs, in confidence, about whatever might be on your mind.
Please understand that the Prefectural Advisors are in no way 'in charge' of the JET Programme in Fukushima, and are in no way able to 'direct' individual supervisors or Contracting Organizations. PAs, therefore, are not magical problem solvers. We are, however, able to assist conflicting parties in breaking down the barriers to communication that often lead to problems in the workplace, and can even interpret in meetings when the need arises.
Fukushima Prefecture PAs are available during work hours, and outside of work hours by appointment only. Please feel free to contact us if you have any questions, concerns, or just need to chat!
PA Introduction
JET PAs
Joanne Jang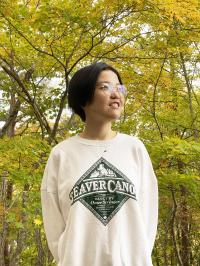 Hello everyone! My name is Joanne and I'm from Vancouver, Canada. I work at the International Affairs Division at the Fukushima Prefectural Government as a CIR.
I came to Fukushima in August 2022, and I am looking forward to getting to know the region and building relationships with the locals in my area.
Having emigrated from Korea to Canada at a relatively young age, I was lucky enough to adapt to a completely new culture pretty easily while retaining the knowledge of my family's roots. So when I became interested in the Japanese culture and eventually participated in a one-year exchange program for Japan offered by my university, I was able to utilize my past experiences to settle into yet another new culture as my home. But I understand that this is a rare case, and it is common for everyone to struggle when they move countries to start a new life – and that is where I come in!
Whenever you encounter any issues regarding your life in Japan, I'm sure my name will be the first thing to come up in your head – and you're not wrong! So if you have any questions or concerns, please feel free to reach out anytime.
Work Phone: 024-521-7183
Work E-mail: jang_joanne_01@pref.fukushima.lg.jp
Private E-mail: hejokr@gmail.com
Brad Wilson
Hey there! My name is Brad and I'm from Christchurch, New Zealand. I am currently working as a CIR at the Fukushima International Association.
I completed my Bachelor of Japanese Language in 2018 and during that time I was able to study at Kyoto Sangyo University. This really stimulated my interest in Japan, so much that I decided to work here. In 2018 I worked at an Eikaiwa school in Saitama for 2 years and learned a lot about the Japanese work culture. During COVID-19 I spent 2 years in New Zealand working in cyber-security, but I always wanted to go back to Japan and utilize my Japanese skills more. That's when I decided to apply for the JET Programme and become a CIR. This is the perfect opportunity to learn about a new part of Japan, grow my Japanese skills and become more accustomed to the Japanese lifestyle.
I'm super excited to be part of the team here in Fukushima, everyone is very kind and always try to assist with any problems you are experiencing. I enjoy playing music and visiting small cafes so you may find me around the city!
Feel free to reach out if you have any questions!
Work Phone: 024-524-1315
Work email: cir-fukushima-kokusai@worldvillage.org
Private email: bradwilsonjp@gmail.com
Japanese PAs
Nemoto Tomohiko
Phone: 024-521-7183
E-mail: kokusai@pref.fukushima.lg.jp
Ohori Rikako
Phone: 024-521-7183
E-mail: kokusai@pref.fukushima.lg.jp
Area Support Leaders
What is the Area Support Leader System?
The Area Support Leader System provides JET participants living in Fukushima Prefecture with a nearby support system to turn to when they are in need of basic information pertaining to their local areas.
Who are the Area Support Leaders?
The Area Support Leaders are all current JETs who volunteer to be available outside of regular hours.
What is their role?
To answer questions about life in your area of the prefecture, or just to lend an ear when you need to chat.
How can I contact my Area Support Leader?
There are Area Support Leaders in each region of the prefecture (7 in total). To find out who is nearest you, please check the info below!
ASL Introduction
Brennan Berry - Kenpoku Area
Hello, my name is Brennan and I am excited to be the ASL for Kenpoku. My favorite things here are Hanamiyama, Iizaka Onsen, and of course Akabeko. In my free time, I enjoy studying kanji, weightlifting, reading books, as well as traveling around Fukushima and Japan. As an ASL, I am here to help with anything that people need. So please reach out to me with any questions or worries. I hope everyone enjoys Fukushima as much as I do.
Email: berry331@umn.edu
Kenpoku Area:
Fukushima City, Nihonmatsu City, Date City, Motomiya City, Koori Town, Kunimi Town, Kawamata Town, Otama Village
Rachel McDonald - Kenchu Area
Hello friends! My name is Rachel. I'm originally from North Carolina, USA but now I call Koriyama, Fukushima home. Welcome to Kenchu, I'm so happy you're here!
Kenchu has some amazing restaurants, hiking trails, shrines, and festivals. There's always something to do. In Koriyama, we have easy access to transportation that can take you so many places. Need a recommendation? I got you!
I'm always available for coffee chats, picnics in the park, and a round of darts! Most importantly, I'm here to support you in anyway I can. I'm just a message away. I'm looking forward to enjoying Kenchu together!
Email: ramcdonald.308@gmail.com
Kenchu Area:
Koriyama City, Sukagawa City, Tamura City, Kagamiishi Town, Ten-ei Village, Ishikawa Town, Tamakawa Village, Hirata Village, Asakawa Town, Furudono Town, Miharu Town, Ono Town
Brandy Murphy - Kennan Area
Hi! I'm Brandy! I'm the ASL for the Kennan area. I'm from the best state in the U.S., California. I've been living in Shirakawa for about 2 years. I like to read, hang out with friends, and laugh. I'm also a big foodie!
Fukushima is one of the most beautiful places I've seen. It has stunning mountains, beautiful lakes, and scenic fields. Fukushima feels like a second home to me. Kennan is an amazing place to visit! We are known for Shirakawa ramen, Komine castle, daruma, and much more.
Please don't hesitate to contact me if you need anything!
Email: brandymu1297@yahoo.com
Kennan Area:
Shirakawa City, Nishigo Village, Izumizaki Village, Nakajima Village, Yabuki Town, Tanagura Town, Yamatsuri Town, Hanawa Town, Samegawa Village
Gregory Bryant - Aizu
Hello,everyone.My name is Gregory Bryant and I'm the area support leader for the Aizu area. I'm a 2nd Year JET originally from Maryland, but went to college in Wisconsin. While I thought it'd be an easy shift from chilly Midwestern winters to chilly Japanese winters, I was pleasantly surprised that it's a whole new experience. I'm sure you'll come to appreciate the difficulty and beauty interwoven therein.
Admittedly, I knew very little about Nishiaizu or the Aizu region prior to accepting my placement here, but it is an area with an extensive and engaging history. You'll find fewer places in the world more intimately tied to keeping the past alive in the present, and that level of determination to preserve heritage bleeds over into so many interesting pursuits. Honestly, you'll likely find out more about yourself in Aizu because of all you have to learn about Aizu, itself.
In my free time I like to read anything Tolkien, play a few video games, and study whenever I can. Visiting new locations with friends is always a special treat. I'm excited to help everyone experience their own marvels in Aizu, and hope to speak with you as time goes on. If there's anything you need, please contact me at my email or on LINE.
Email: Bryantgjr@gmail.com
Aizu Area:
Aizuwakamatsu City, Kitakata City, Kitashiobara Village, Nishiaizu Town, Bandai Town, Inawashiro Town, Aizubange Town, Yugawa Village, Yanaizu Town, Mishima Town, Kaneyama Town, Showa Village, Aizumisato Town
Wyatt D'Lizarraga - Minamiaizu Area
Hello, my name is Wyatt D'Lizarraga. I am currently working as an ALT for Hinoemata Elementary and Junior High School. Hinoemata is a small village in southwestern Fukushima prefecture which boasts a population of only a little over five-hundred people (please visit if you have a chance; the local specialty is salamander cooked in various ways). I imagine my experience in the classroom has been different from many others owing to smaller class sizes. Nonetheless, I want to assist my fellow Minamiaizu ALTs however I can and help them appreciate what makes living and teaching in this area so great.
Email: wyattdlizarraga@gmail.com
Minamiaizu Area:
Shimogo Town, Hinoemata Village, Tadami Town, Minamiaizu Town
Colin Myatt - Soso Area
Hi! My name is Colin Myatt, while I'm originally from the United States, I moved around so much that I never got too attached to one place. Now-a-days the Soso region is just as much a home as any other places I lived in the states.
Unfortunately, due to the coronavirus, I haven't been able to travel around too much but, it's definitely given me time to get a better understanding of Japanese! Thankfully, from new stores to new onsens, the Soso region never really went entirely dormant during the pandemic either.
So, if you're ever feeling like exploring Soso, feel free to ask me for help! With my grasp on Japanese, we can have the fun of the almost blind leading the actually blind.
Email: Camyatt@live.com
Soso Area:
Soma City, Minamisoma City, Hirono Town, Naraha Town, Tomioka Town, Kawauchi Village, Okuma Town, Futaba Town, Namie Town, Katsurao Village, Shinchi Town, Iitate Village
Charlie Brown - Iwaki Area
Hello! My name is Charlie Brown and I am a fourth year JET as well as the 2023-24 ASL for Iwaki City. I am originally from England in the UK. In my free time I enjoy playing games, reading, studying Japanese and going on adventures!
Iwaki is a beautiful city with an abundance of places to visit, including Wonder Farm, Aquamarine and Yumoto onsens! Iwaki also has good transportation to other nearby cities including Koriyama, Sendai and Tokyo!
If you have any questions or concerns regarding Iwaki then feel free to contact me!
Email: charlie2096@gmail.com
Iwaki Area: Iwaki City