It is the top of the page.
Skip the menu move to the content.
Efforts made for decommissioning
What is decommissioning?
Reactor decommissioning refers to the dismantling and removal of nuclear reactors.
Process: Extraction of nuclear fuel -> Extraction of fuel melted down in the nuclear reactors -> dismantling
Period: It separates into three stages and is supposed to take 30-40 years to complete.
Link to Fukushima Daiichi Decommissioning Project (TEPCO)
Current situation of reactors
Reactor temperature
・Reactor temperature is stable at below 50℃ > Real time data (TEPCO Website)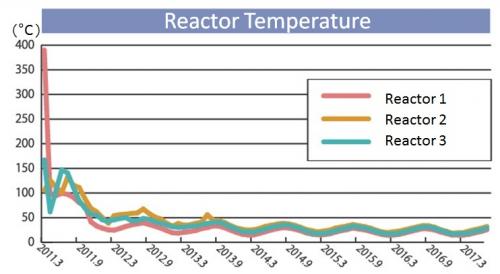 Amount of radioactive substances
Concentrations of radioactive substances are being monitored and no signs of recriticality have been observed
---